Activities Calendar
(For Special events and Monthly Updates see Special events section)
Membership Meeting ~ Thursday ~ May 26th ~ 10:45 - 11:30 am
Pinochle is played on Tuesday and Thursdays, at 9:30 am. Our Pinochle peeps are looking for more players. Come and join this fun bunch!
Golf ~ Can you get the lowest score? Join us on the 1st, 2nd & 4th Tuesday afternoons, and every Wednesday morning at 9:30 am, for the 4 C's.
~Conversation, Coffee, Cookies, Cards~
Want to play a different game? Tables are available, Tuesday – Friday, 9 am – 3 pm
Second Wednesday Crafts ~ 12:30 - 2:00 pm
We are trying something new. We prepare for ten people and attendance has been low. If you have something you would like to learn, let us know, and we will match you with someone who will teach you. You will be able to get together at a time that is convenient for both. If you would like to come in on Wednesday afternoons to work on your projects, you are welcome to do so!
Tuesday & Thursday ~ Exercise Classes, 10:00 am - 11:00 am
Wednesday ~ Line Dancing, 9:30 am - 11:00 am
Friday ~ Chair Yoga, 10:00 am - 11:00 am
We have a large selection of books in our library. Borrow a book, return it when you're finished.
I
f you see one you can't live without, you're welcome to keep it.
Our library is a great place to sit,
relax and read.
We accept book donations during open hours.
​

Membership Meetings will resume!
We will no longer make announcements prior to produce.
If you want to know what is going on at our center, you need to attend the Membership Meetings. This is your chance to listen and share your thoughts and ideas.
This center is only as successful as its membership.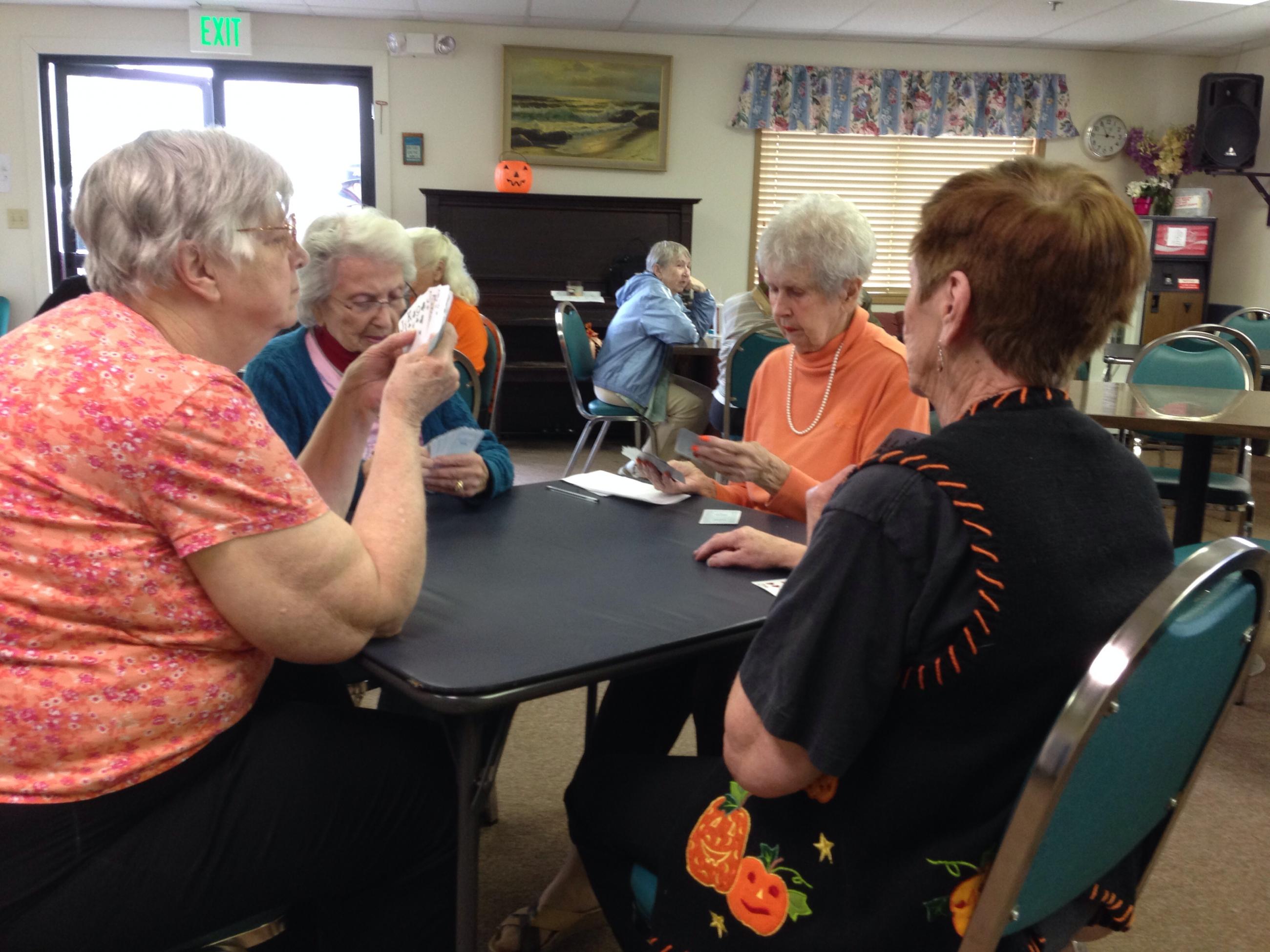 Join us on Tuesday and Thursday, at 9:30 am, for Pinochle.