Activities Calendar
(For Special events and Monthly Updates see Special events section)
Pinochle is played on Tuesday and Thursdays, at 9:30 am. Our Pinochle peeps are looking for more players. Come and join this fun bunch!
Golf ~ Can you get the lowest score? Join us on the 1st, 2nd & 4th Tuesday afternoons, and every Wednesday morning at 9:30 am, for the 4 C's.
~Conversation, Coffee, Cookies, Cards~
Want to play a different game? Tables are available, Tuesday – Friday, 9 am – 3 pm
Tuesday & Thursday ~ Exercise Classes, 10:00 am - 11:00 am
Tuesday ~ Tai Chi , 1:00 - 2:00 pm
Wednesday & Friday ~ Line Dancing, 9:30 am - 11:00 am
Wednesday, Thursday & Friday ~ HIIT, 2:00 - 3:00 pm
​​​​​​​(High Intensity Interval Training)
We have a large selection of books in our library. Borrow a book, return it when you're finished.
I
f you see one you can't live without, you're welcome to keep it.
Our library is a great place to sit,
relax and read.
We accept book donations during open hours, please call first.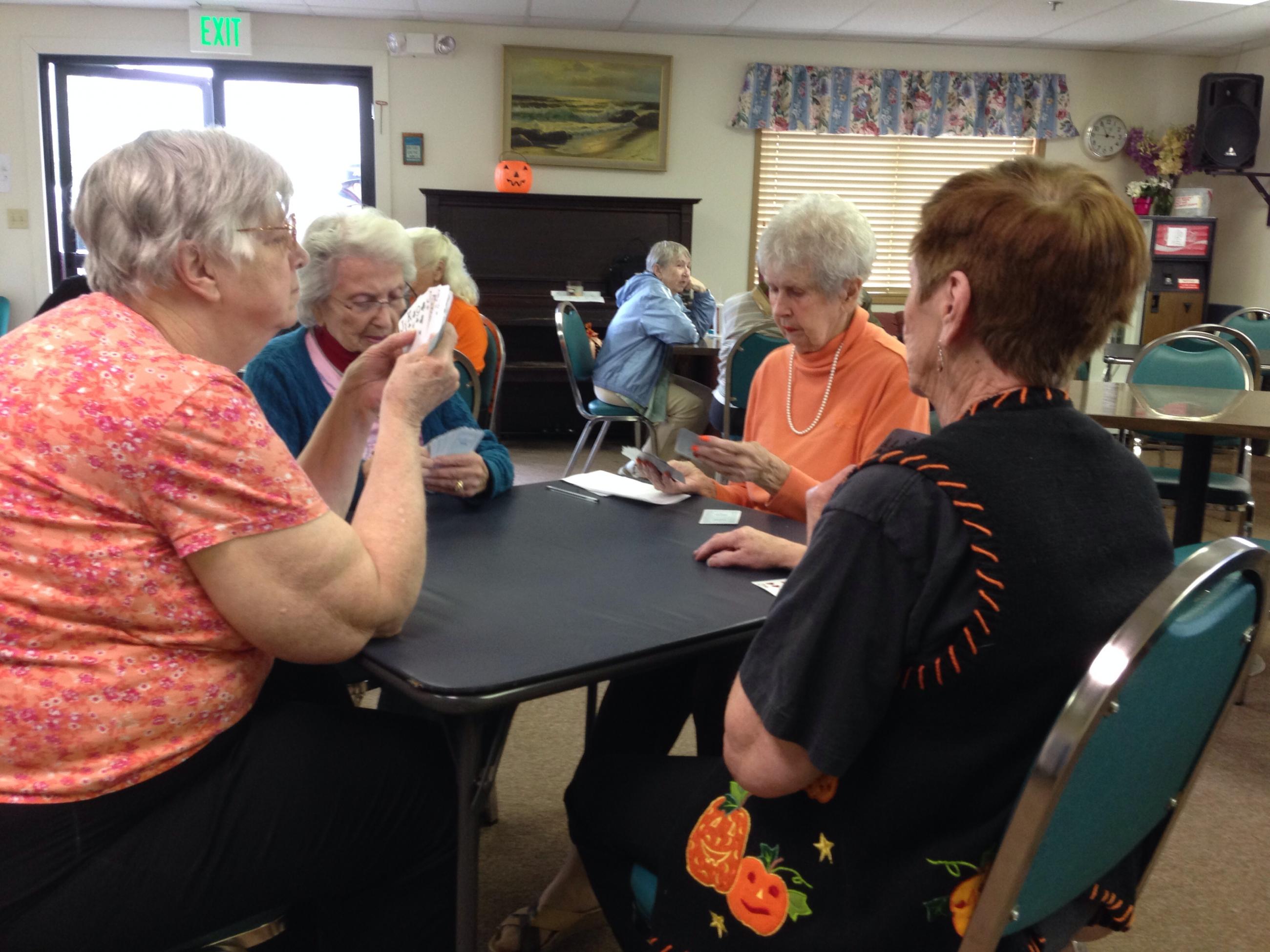 Join us on Tuesday and Thursday, at 9:30 am, for Pinochle.