Reflections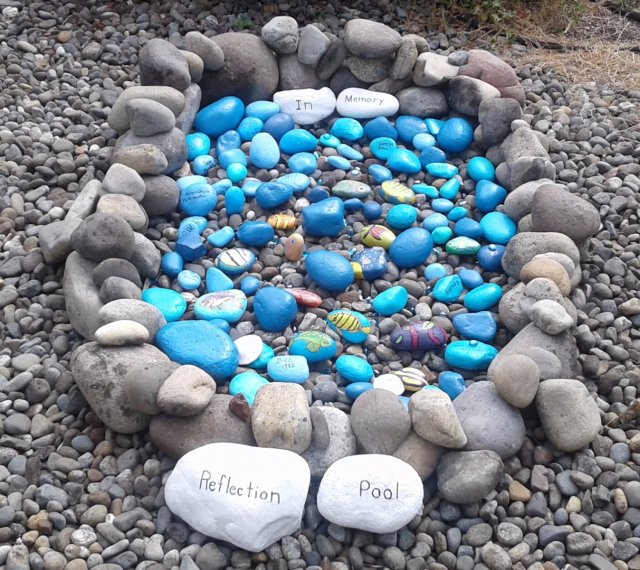 Our Reflection Pool
is located to the left of the ramp at our main entrance. It is our way of honoring our members, friends and family, that are no longer here. Feel free to pause, meditate or share a prayer.
If you would like to add a rock, you are welcome to create your own, or contact the YSC if you would like us to take care of it!
Contact us for more information
Email:
yacc474@c
omcast.net
Remembering the friends I have made at the senior center since I began participating and volunteering, gives me a feeling of community, that we all need in this world of ours today.